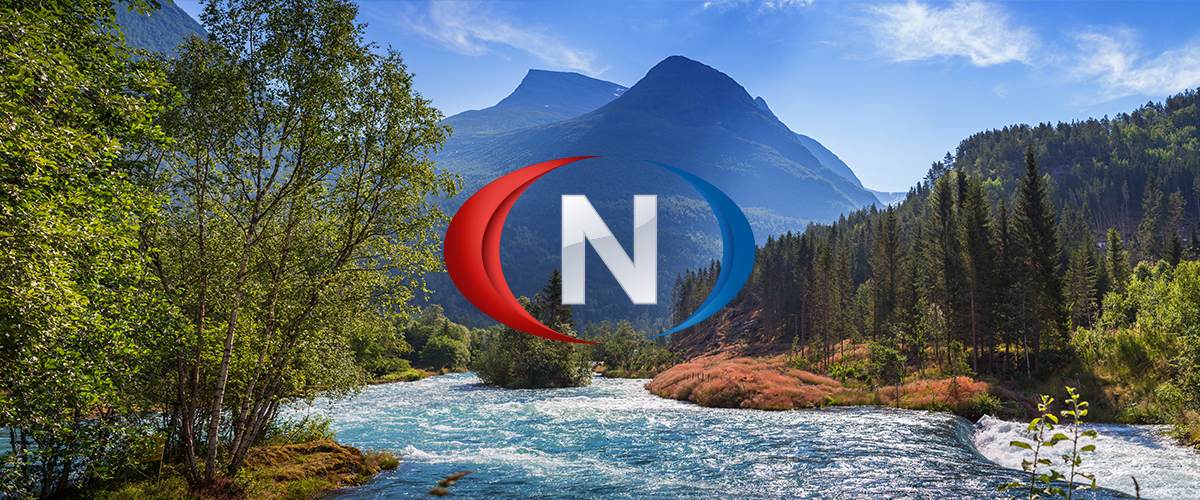 TV Vision Norway went on the air as a TV channel in March 2003. In all the years since, TV Vision Norway has been Scandinavia's largest Christian TV channel with 95 to 100 percent coverage in Norway alone. TV Vision Norway is available on all platforms, be it cable, satellite or digital terrestrial network. Precisely for this reason, TV Vision Norway is a real competitor to the existing TV Landscape. Programs produced by Vision Norway are created with high quality production and content.
We want a Scandinavia where God's Word once again can be the centerpiece of every church, but also in business, politics and culture. This is the heart of Vision Norway. The channel is funded primarily through donations from faithful partners who share our vision of reaching Norwegians, Swedes and Danes with the good news. Vision Norway is growing steadily and has 60 employees with various nationalities in addition to a large number of volunteers who work with TV, radio, aid, mission, care, Bible school and church activities.
Vision Norway also operates the sister channel TV Vision Sweden. In addition, there are a number of new online channels made available to a number of ethnic groups and languages, for example in English, Farsi, Arabic. The network of channels will be expanded, and a separate channel for the Balkans will be launched soon. Everything created by programs 24 hours a day is made available on Vision Norway's digital platform under "Vision Family".
We believe that the whole Bible is inspired by God. Our beliefs, actions and teachings must be in line with the Word of God.
We believe in one God who is three separate persons: Father, Son and Holy Spirit. We believe that Jesus Christ is the Son of God and that he came as the Savior of the world.
We believe that Jesus died on the cross and sacrificed his blood and his life for our sins. We believe that there is salvation in what Jesus did for us on the cross. We believe that Jesus rose from the dead and will return.
We believe water baptism is a symbol of the cleansing power of Jesus' blood and as testimony of our faith in Jesus.
We recall what Jesus did for us on the cross through communion.
We believe that all believers ought to have a natural growth in their fellowship with Jesus by doing what the word says, by listening to the Holy Spirit and by becoming more like Jesus in daily life.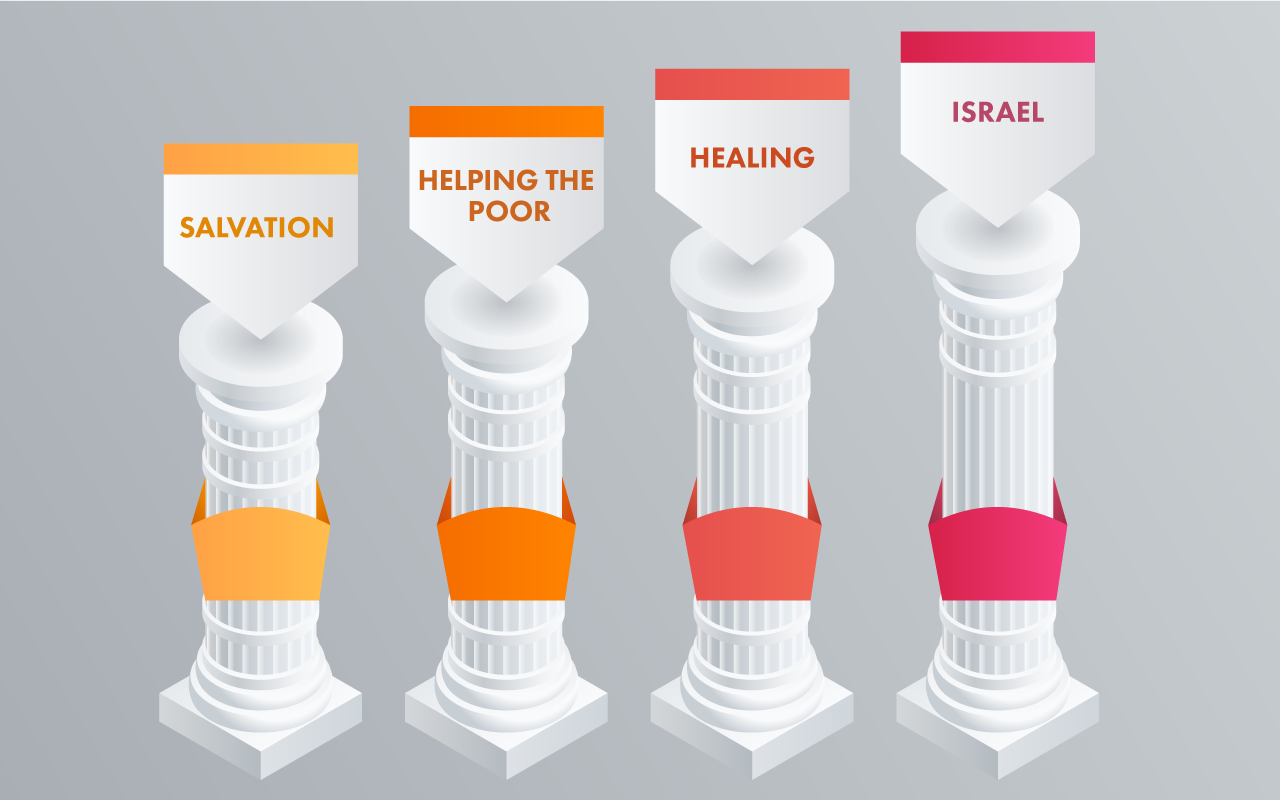 This is Vision Norway's primary goal, to deliver a message that leads to repentance, salvation and a new life with the Lord.
Vision Norway has a special heart for those who have nothing. For many years, Vision Norway has conducted extensive relief work in Eastern Europe, primarily in Moldova, Europe's poorest country. In the west, Albania in particular has been a big part of Vision Norway's heart. Albania is defined as Europe's second poorest country.
Vision Norway believes in healing through prayer and has over the years received countless feedback from people who have experienced healing. Prayer is a key word in Vision Norway. "Without prayer, Vision Norway stops", is constantly mentioned on the channel.
Throughout its period, right from the start in 2003, Vision Norway has been close to Israel. The Jews are God's chosen people and TV Vision Norway has since 2005 broadcast live from the Feast of Tabernacles in Jerusalem. As the only channel in the world, TV Vision Norway has had this privilege. This has been the channel's largest investment in live broadcasts over the 18 years.