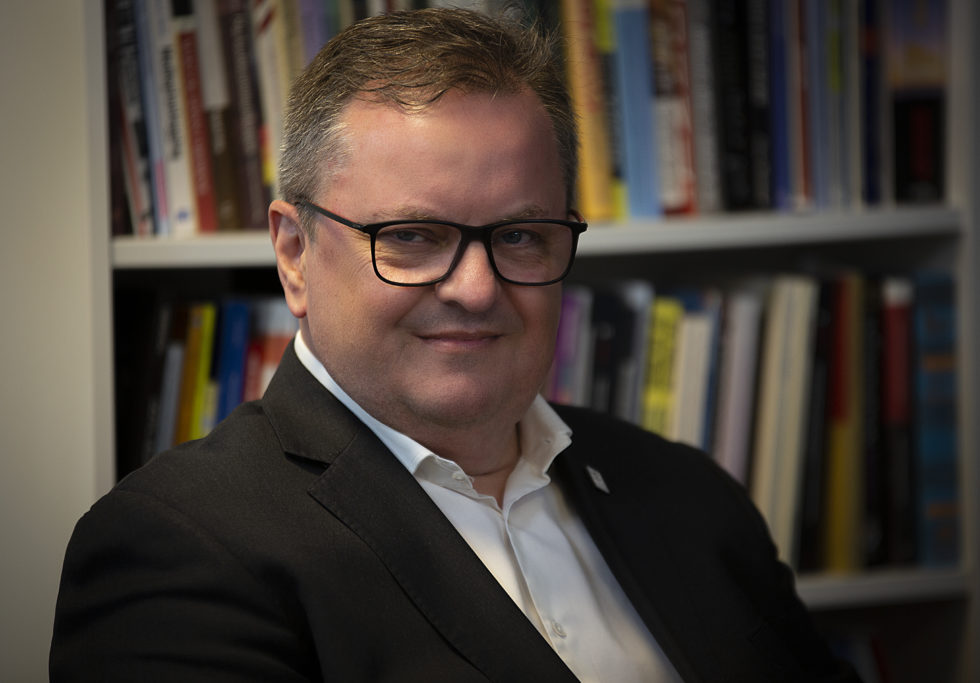 Arne H. Krumsvik – The Media Professor
Arne H. Krumsvik is the director of Kristiania University College, Norway's largest private college with around 15,000 students. Additionally, he is a professor of media and communication at the same institution. On Monday May 31st, he was a guest on the show Hovedstaden.
Arne Krumsviks Ph.d. is from the University of Oslo (2009). Jan-Aage Torp met Krumsvik for the first out of two conversations in his office where they discussed journalism and the media, with emphasis on various ethics and opportunities.
How it started
Professor Krumsvik talks about how he started his journalistic career, and that he did not expect VG to be his first job as a journalist. Privately, he disconnects by flying as a pilot, among other things.
Krumsvik is widely recognized as one of Norway's foremost media experts. He was professor of journalism at the Department of Journalism and Media Studies at Oslo and Akershus University College (2012-2017) and then head of the Department of Media and Communication at the University of Oslo (2017–2018).
Previous webmaster at VG and Dagbladet
Lastly, Professor Krumsvik has been webmaster of VG and Dagbladet, channel manager of Scandinavia Online, editor-in-chief of Romerikes Blad and radio manager of Kanal 24.